Another beautiful property on my interior photography list of the week: top floor, sunny and bright one bedroom apartment with new oak floors and gut renovation.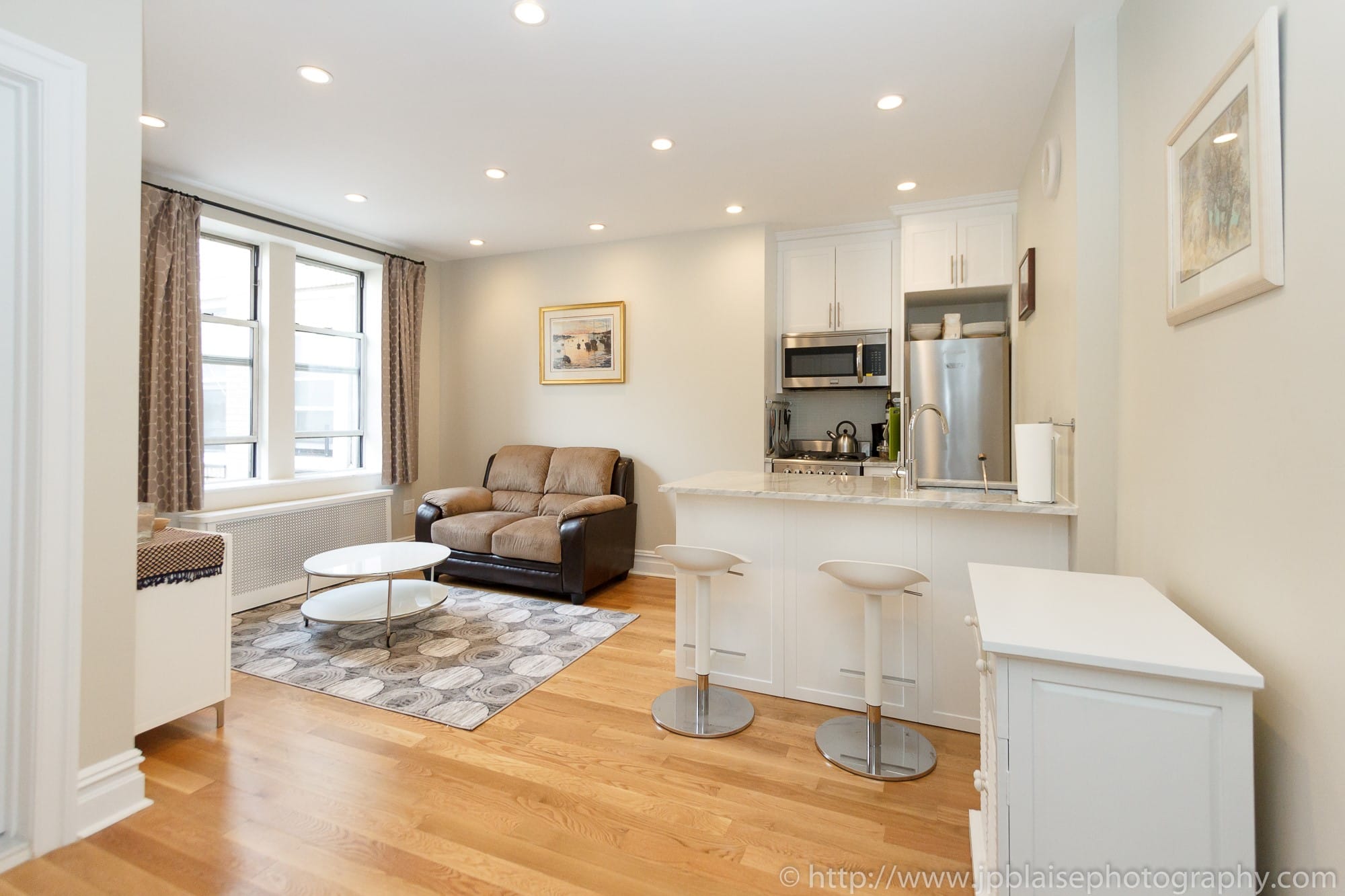 Located close to the Hudson river in Washington Heights, in historic Audubon square which is very pleasant and quiet, with a small city park in view from the windows.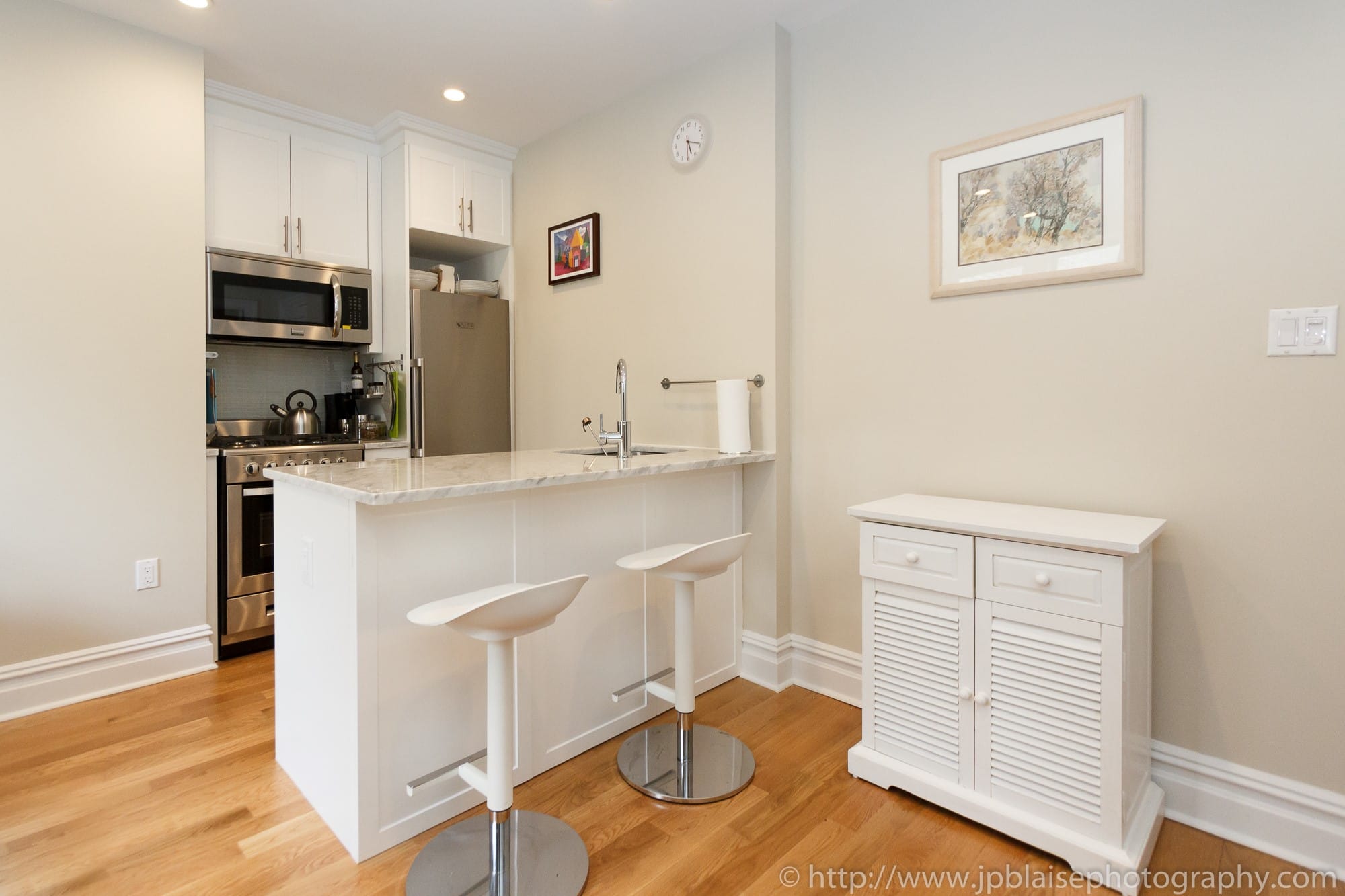 Offered fully furnished, with equipped kitchen and bedding, 65 inch flat screen wall-mounted TV and bath equipped with Toto washout bidet. Everything is brand new!
You can check out the listing on New York Habitat's webpage: 1 Bedroom Rental in Washington Heights, Uptown (NY-16848)
Wanna see more Uptown Manhattan properties? Check out this New York Real Estate photographer work of the day: one bedroom apartment in Hamilton Heights, Manhattan