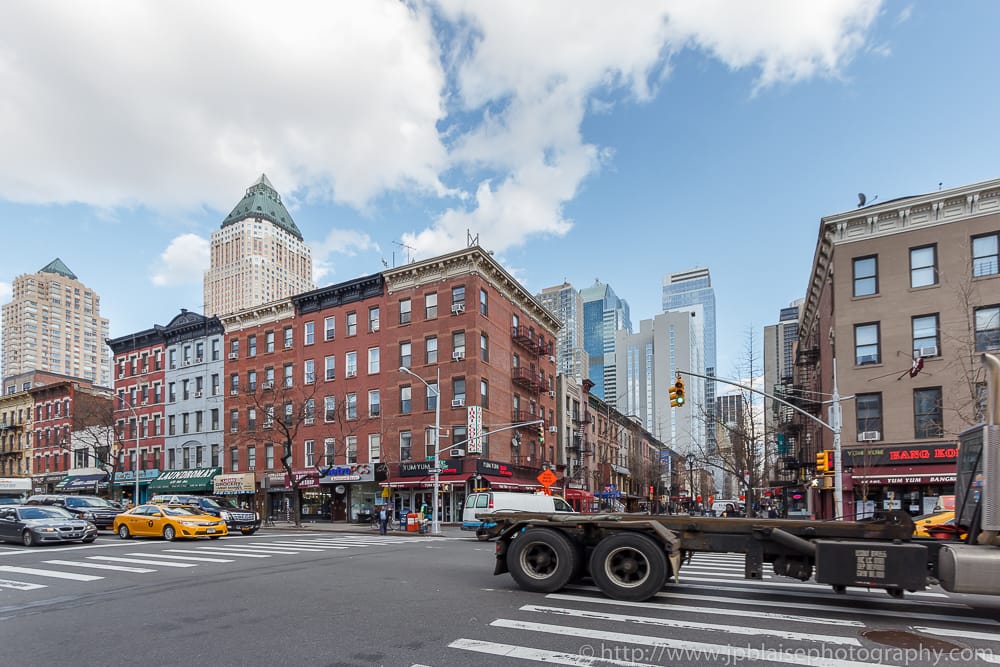 Hell's Kitchen (also known as Midtown West and Clinton) is one of the first neighborhoods that I lived in when I moved to New York City, more than 10 years ago.
The area has changed a lot since then, and most of my favorite places are now closed down. A few blocks away from the Hudson River or Times Square, this neighborhood still offers tons of things to do, great restaurants and bars, and it always brings me a lot of joy and memories when I go back.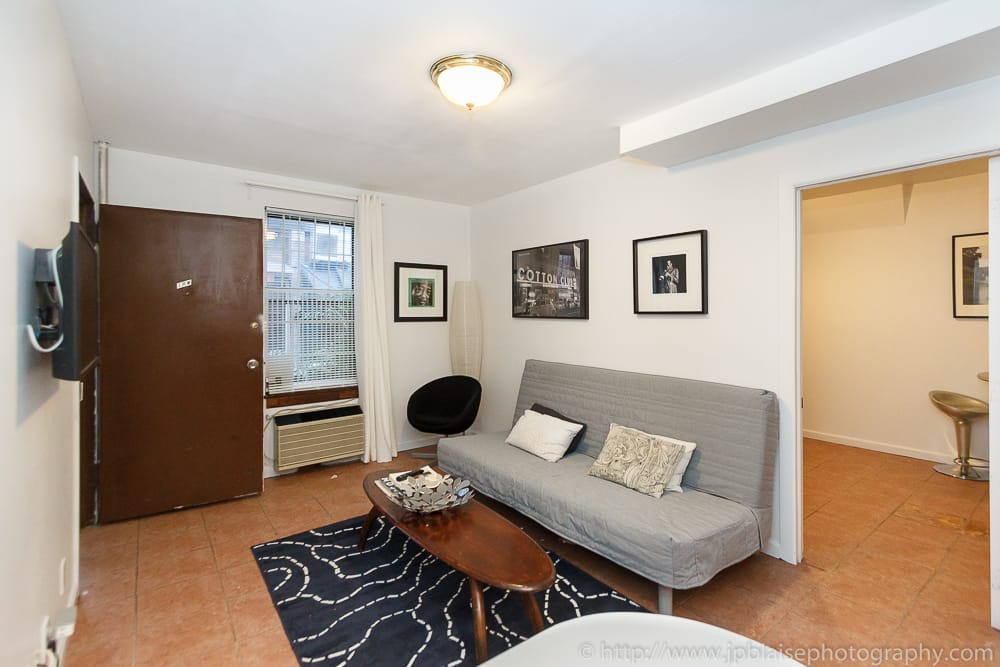 The interior photography session that I did today took place in a recently renovated ground floor unit. Decorated in a modern style, the apartment features a double-size futon, a cable TV and a coffee table. There's also a dining table where you can sit down to a nice meal made in the small open kitchen which includes essentials like a hotplate and microwave. The bedroom offers lots of sleeping space on bunked double and twin beds.
An ideal unit for tourists who want a quiet place to rest while being close to the action!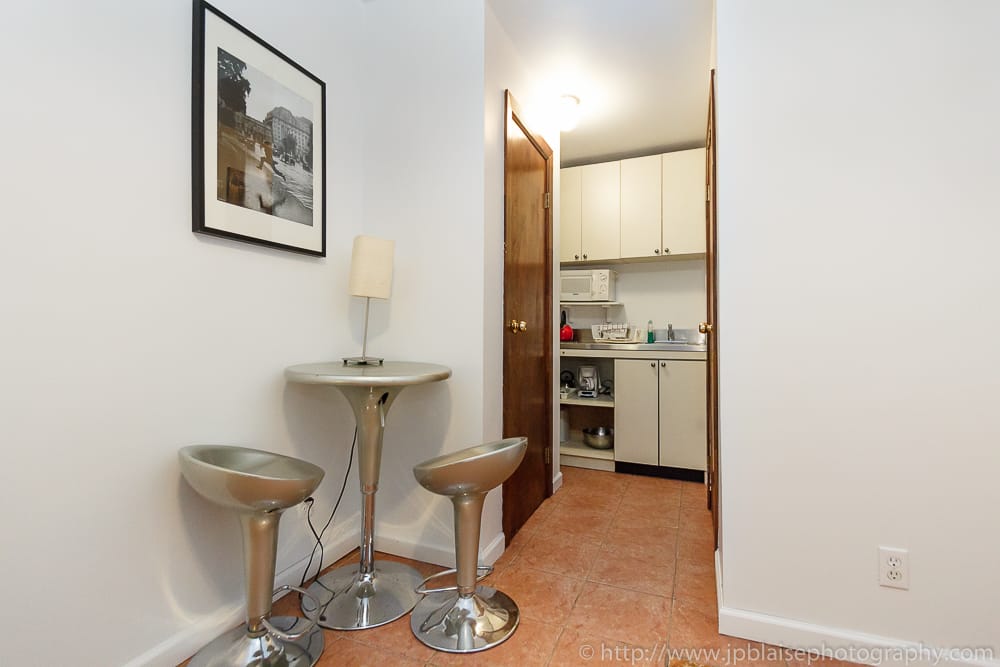 If you want to see more apartments in the Midtown area of Manhattan, check out this interior photographer work of the day: modern two bedroom apartment in Midtown and this Real Estate photographer work: luxurious 1 bedroom apartment in Midtown West, Manhattan