Spring is finally here! What a beautiful day to take interior (and exterior!) pictures of a wonderful one bedroom apartment with staggering views of the city!
Experience New York City from this high-rise luxury building in the ultra-fashionable and trendy neighborhood of Chelsea. Located in the heart of Manhattan on West 30th Street and 10th Avenue, this one bedroom apartment is situated on the 33rd floor of a 35-story high-rise elevator building, featuring a 24 hour concierge, free gym access, a stunning rooftop terrace with unrivaled views of NYC, and an in-house washer/dryer.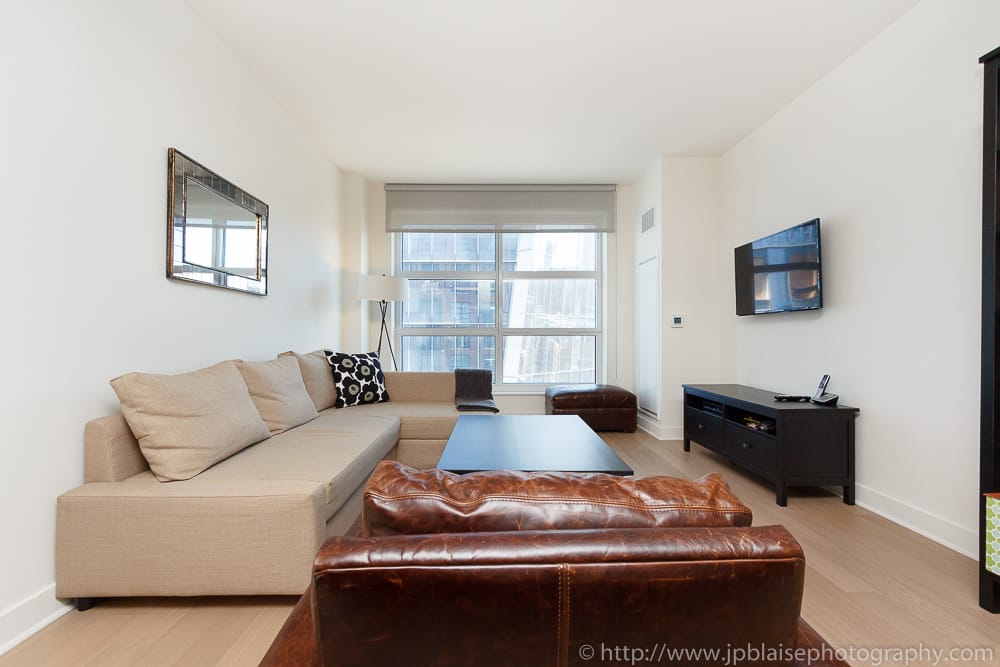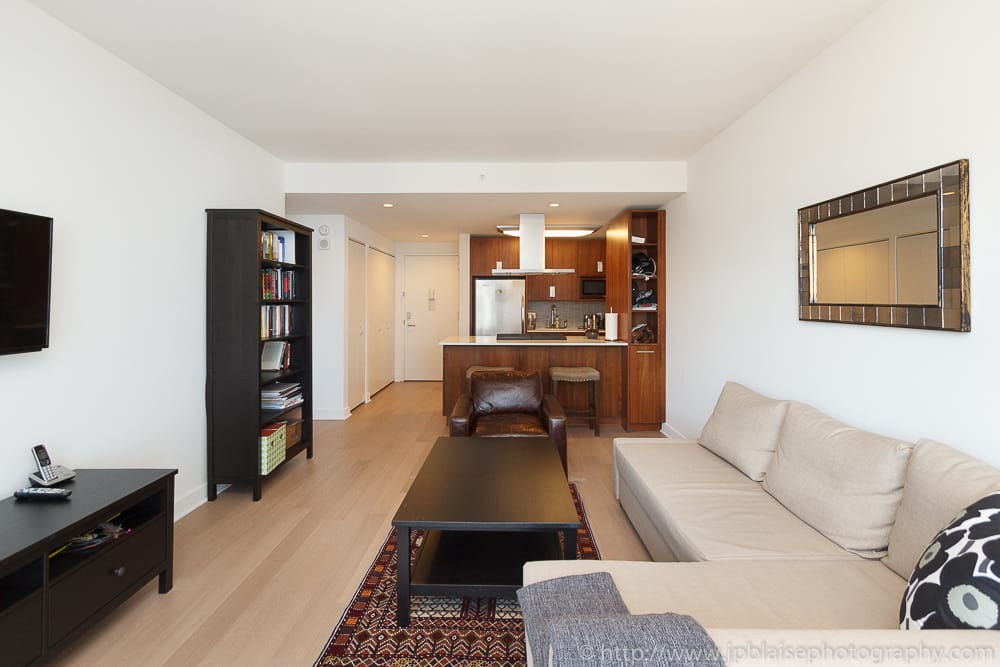 The living room is modern, sleek, and illuminated with natural light. It has hardwood floors, a wrap-around sofa, cable flat screen TV, coffee table, leather seat, and windows that peer down onto the rooftops and skyscrapers of Manhattan. The kitchen has mahogany hardwood cabinets, an island with an oven and stovetops, a small bar area with seating for two, and all of the modern amenities you need including a fridge/freezer, dishwasher, toaster, coffeemaker, and microwave.
The bedroom is decorated with a chic black and white carpet, a queen-sized bed, black dresser, large closet, and floor-to-ceiling windows with a view.
The bathroom has tile floors, a large bath tub and shower head, and W/C.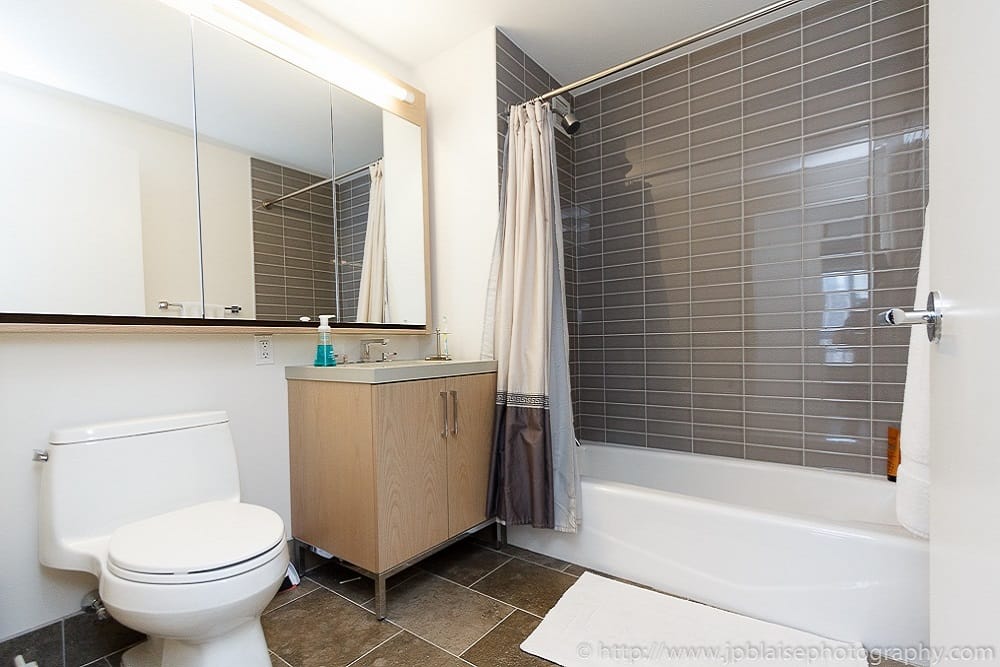 Being in a luxury building, this apartment offers access to exquisite amenities; including a 24-hour concierge, gym access, and a rooftop terrace with gardens, seating, lounge chairs, and views of Manhattan from above. Taking these pictures was a delight!!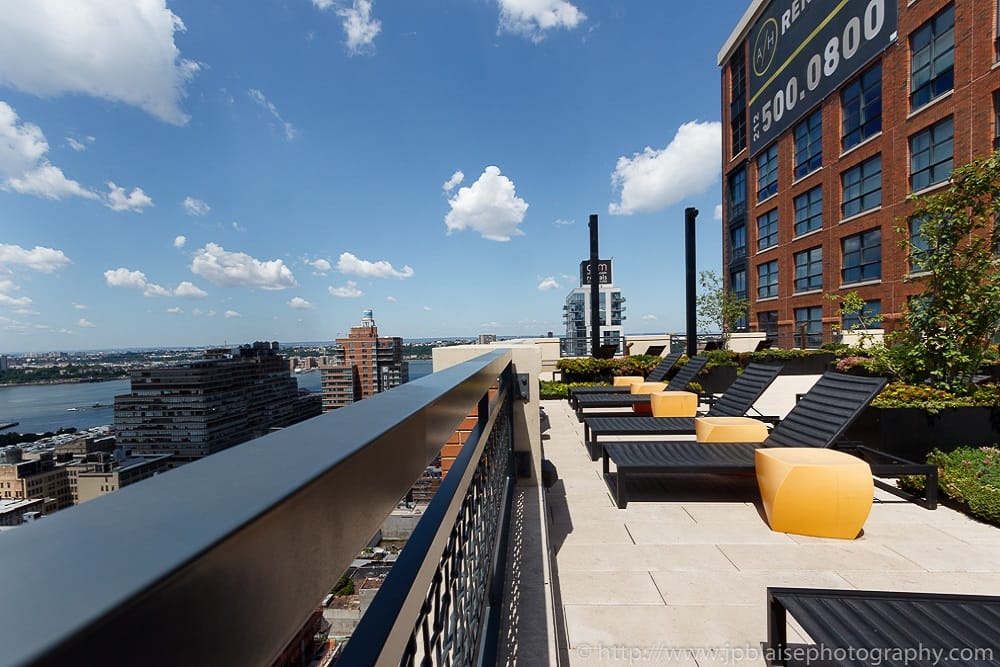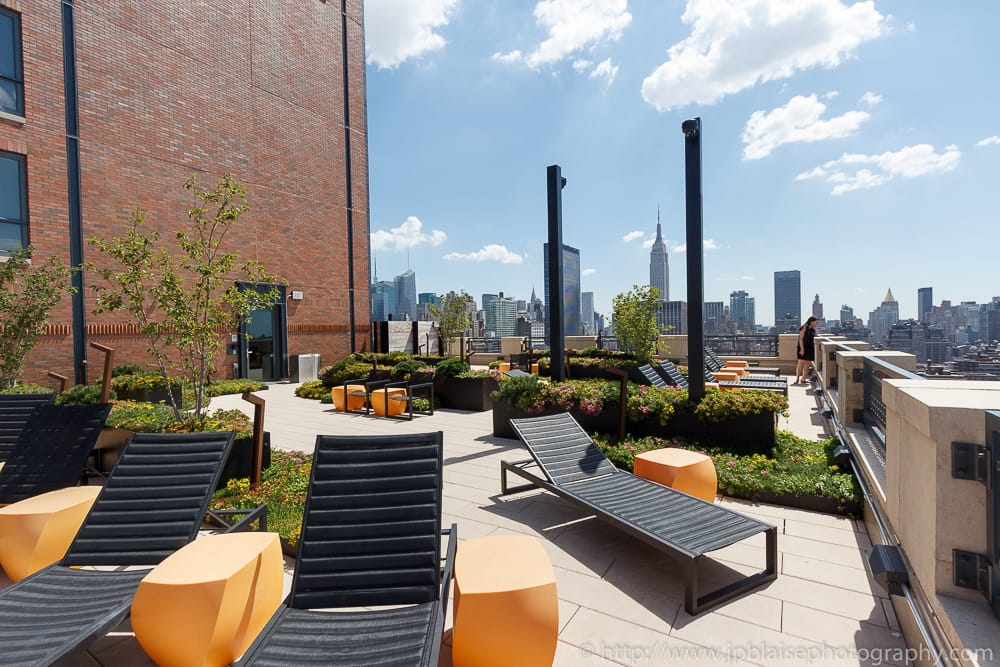 If you are interested in the amazing Chelsea neighborhood, check out my recent NYC Apartment photographer shoot of the day: bright two bedroom apartment in Chelsea, Manhattan!