Latest New York Real Estate photographer work: luxurious 1 bedroom apartment in Midtown West, Manhattan
Today's photo-shoot is a one bedroom apartment located in Clinton (Hell's Kitchen), Manhattan. This fully furnished apartment can be found at 11th Avenue and West 45th Street on the 8th floor of a 32-story high-rise. This building offers many amenities including an elevator (with stairs required to access it), 24-hour security and a gym.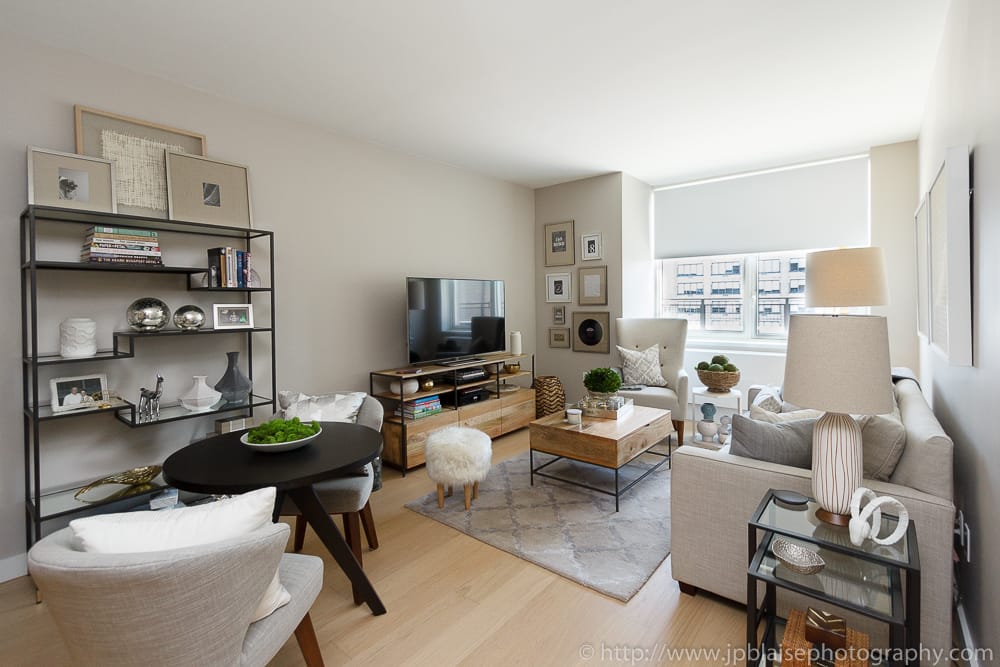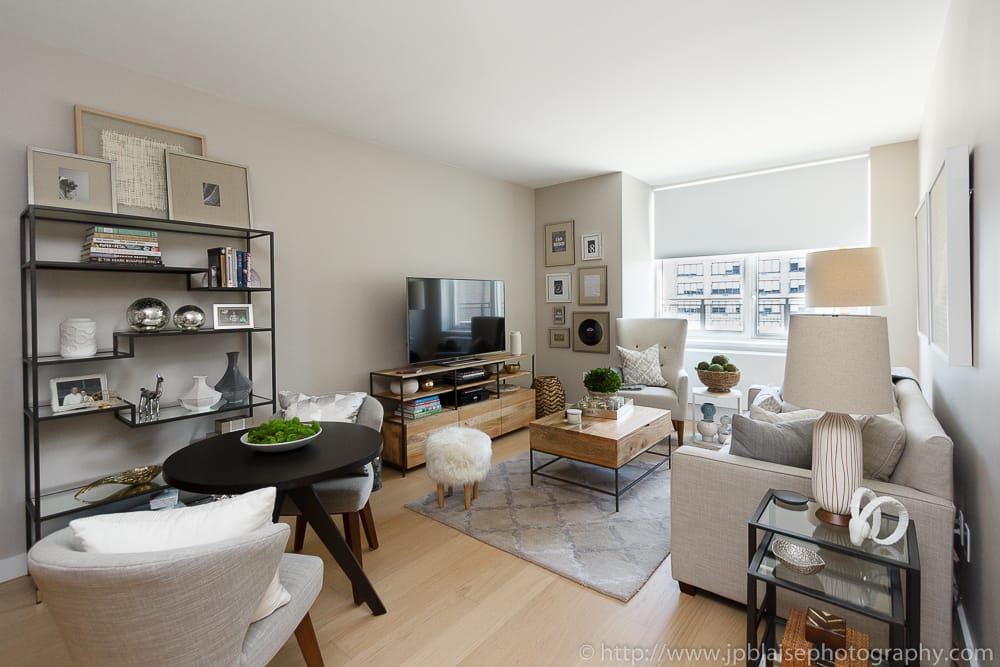 This New York apartment is furnished with contemporary décor and offers many desirable features. The living room is equipped with light hardwood floors which complement the natural light that enters the room. The tasteful furnishings add dimension to the bright space, including a sofa, coffee table and a TV with cable. The open concept kitchen is equipped with modern appliances including an oven, fridge and dishwasher, and is accented by stunning wood cabinets. The bathroom, fitted with a shower, bathtub and WC, has grey tiles that add a modern flare. The grey color scheme continues in the bedroom, which offers a queen sized bed. This apartment also has the convenience of a washer and a dryer in the unit.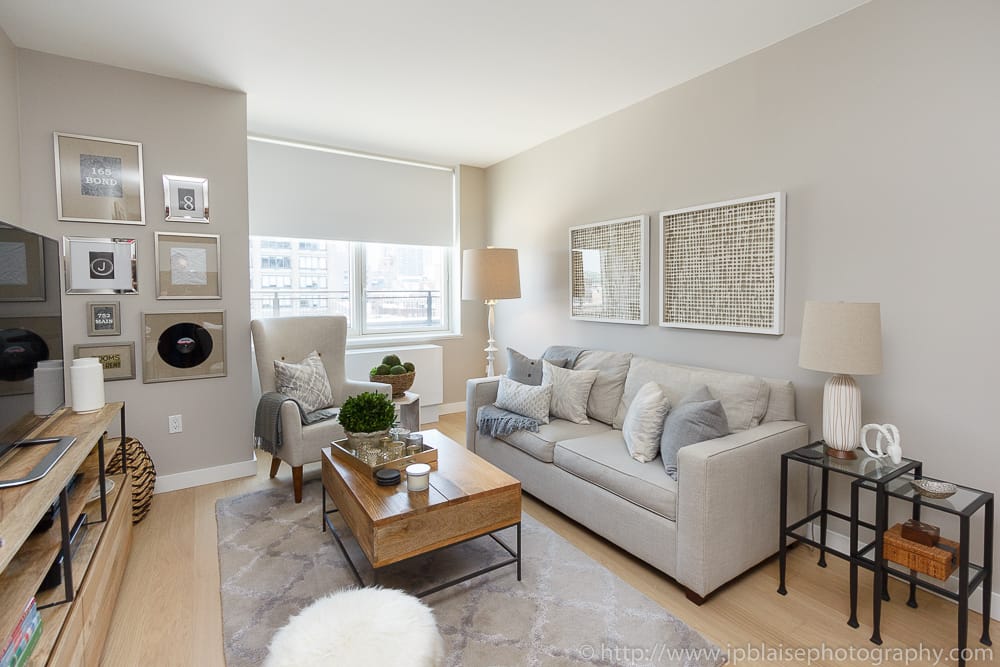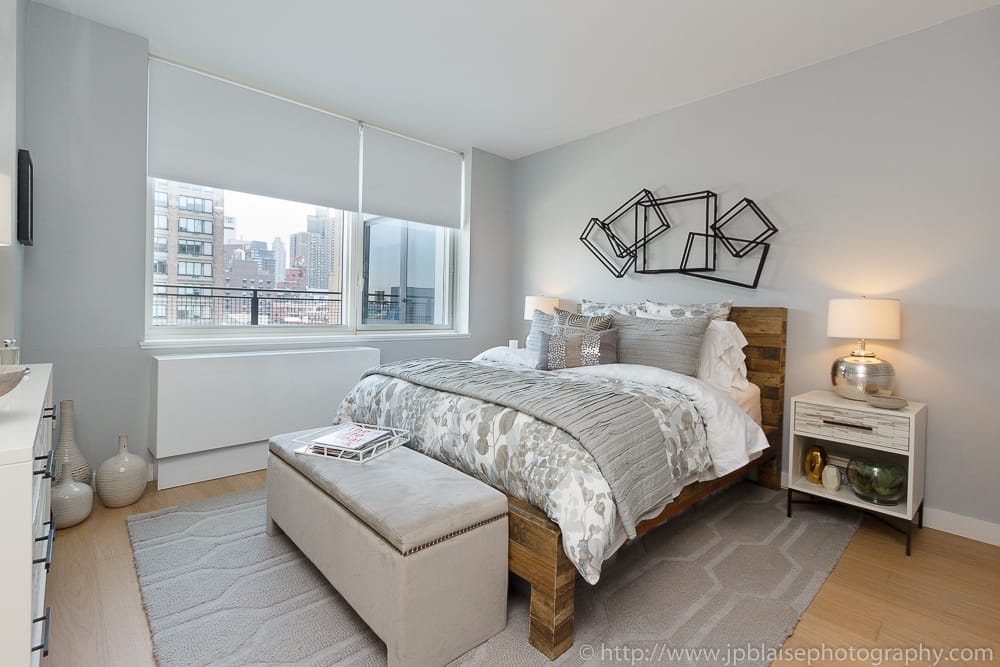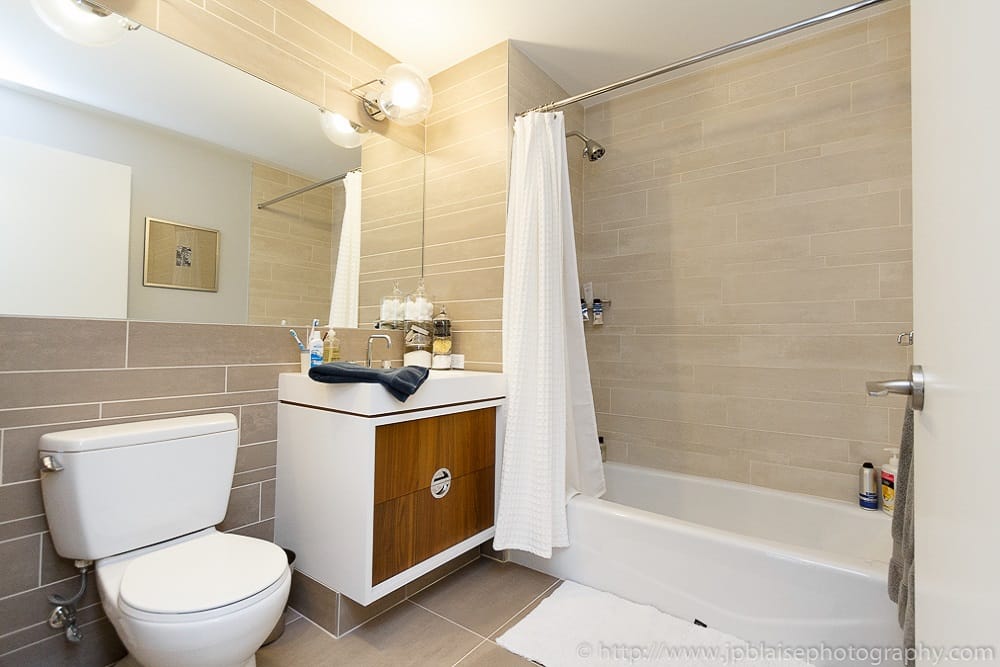 Another recent midtown interior photoshoot was this modern room with stunning views of Manhattan skyline