Apartment photography work of the week: recently renovated one bedroom unit on Lenox Avenue in Harlem
Harlem has changed quite a lot over the past few years. It is one of Manhattan's most dynamic and historical neighborhoods and I am often asked to take photos of properties listed in that part of town.
Take a look at my recent Harlem Real Estate photography sessions to get a feel of what types of units you can find in Harlem. Two of my favorites are this Harlem garden apartment and this beautiful Harlem loft in pristine conditions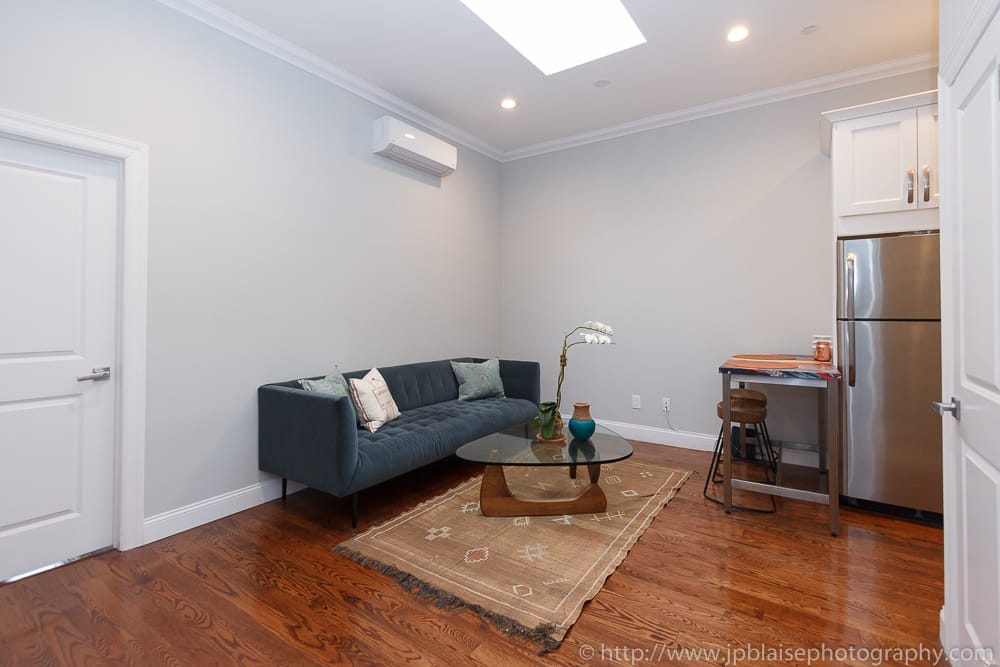 Today's apartment photographer work was a recently renovated one bedroom condo apartment on Lenox Avenue.
Featuring stunning new mahogany flooring, freshly painted walls and designer furnishings, it was ridiculously easy to take great shots and capture the essence of the place.
Drenched with light thanks to a large skylight in the living room, and three large windows in the bedroom, this one bedroom is a true Harlem gem!!