A break from my apartment photography work: picture of the Hearst Tower, Midtown West, Manhattan
On my way to Yakitori Totto – best Japanese skewers in town if you ask me – the other night, I couldn't resist taking a picture of one of my favorite building in Midtown, the Hearst Tower (57th street and 8th Avenue).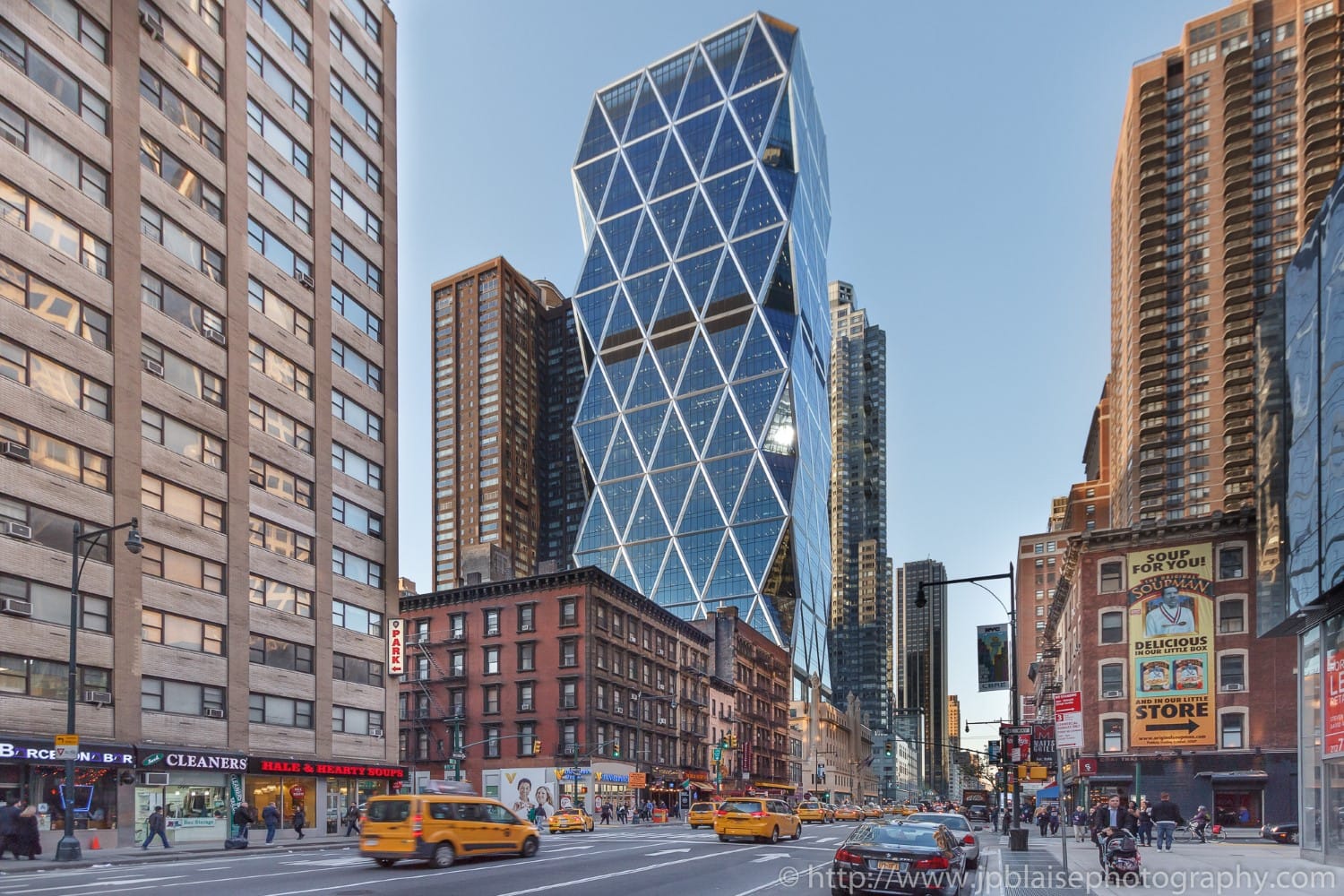 About the building: The tower—designed by the architect Norman Foster —is 46 stories tall, standing 182 meters (597 ft) with 80,000 square metres (860,000 sq ft) of office space. Hearst Tower is the first "green" high-rise office building completed in New York City.
Interested in apartments in the neighborhood? Check out one of my latest New York Real Estate photographer works: luxurious 1 bedroom apartment in Midtown West, Manhattan or this New York City Real Estate photography photo-shoot in Hell's Kitchen